What you will do
Whether it is the Olympic Games, World Cup, Nordic World Skiing Championships or Formula 1: our ICT services are in demand more than ever. For our Swiss customers, you play the central role. You run projects and are the single point of contact (SPOC) for customers and for our international project team on-site. At the same time, you lead your co-workers and solve end-to-end challenges in various technology areas. For the events, you assure complete solutions, take care that the best-practice approach is used, and are responsible for the business outcome. You are always in the middle of the action at the events, sometimes work in the evenings and at the weekends and are abroad between 50 and 80 days a year. In this way, you contribute significantly to the largest public and corporate events around the world to make sure that they go off smoothly and successfully.
Your background
Telematics diploma (FCC) with further training (UAS) and further education (UAS/technical college) in sales coordination or sales management 
Several years of experience in the telecommunications/network infrastructure (LAN/Wi-Fi)
Knowledge of the international carrier environment (data cable, Internet access)
Several years of experience in telecommunication-project consultancy 
Numerous years of experience in project management, project management training IPMA advantage 
Analytical thinking; team-oriented, committed, communicative personality; resilient in hectic situations 
Independent and able to use own initiative
Flexibility in project commitment, understanding of dynamics; willing to do international, weekend and night assignments 
Very good German, English and French
We intend to fill this position without involvement of external recruiting or placement companies.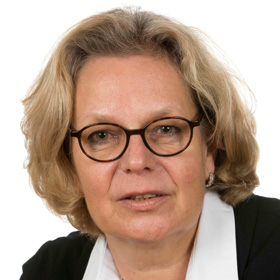 Contact
Rahel
0800 850 000
Job number
2307
Group unit
Swisscom Event & Media Solution SA
What to expect
Fair working conditions

Generous employee benefits

Working world

Flexible working

Work and family

Fringe benefits


Fair working conditions
You benefit from the progressive employment conditions of the Swisscom Collective Employment Agreement (CEA). Salaries at Swisscom are fair and market-driven with bonuses for good performance. Our salary system is transparent.

Generous employee benefits
Through its pension fund comPlan, Swisscom offers you extensive pension plans with individual savings options. We guarantee generous continued salary payments in the event of illness or accident.

Working world
Swisscom actively promotes innovation and continuous improvement and you share in shaping these processes. We work in interdisciplinary teams. Co-working, prototyping and agile working methods are rooted in our culture.

Flexible working
Our flexible, part-time or job sharing working models let you achieve a healthy work-life balance. And because travel broadens our horizons, you can either apply for unpaid leave or purchase up to two weeks of additional holiday per year.

Work and family
Helping you optimally combine your work and family life is very important to us. Swisscom provides for 17 weeks of maternity leave and 2 weeks of paternity leave. Our childcare programme assists you with matters related to taking care of your children, while the Work & Care programme lets you take care of sick family members.

Fringe benefits
We offer you a generous monthly discount on certain Swisscom products. You also benefit from discounted tickets and travel cards on public transport. The healthy, low-cost meals that you can enjoy at our staff restaurants are an additional benefit.