What you will do
With defined, major customers, you develop your customer relationships at CxO level and translate their strategic needs into ICT solutions. You create these customer strategies using your conceptual skills and you also work with the key account team. Thanks to your contact persons, you are always in close connection with the different solution centers. This and your experience make it possible for you to control the various solutions centers and pull all the strings.

Not only do you know the ICT portfolio but also the resources. This helps you to create individual solutions and present them to the key customers. Your action plans aim to increase the customers' share of wallet, and your customer strategies provide revenue growth and profitability growth. Of course, you are always on the lookout for market opportunities. You plan and control the resource usage and keep track of the different stages of the sales process. In short: You are our trusted advisor, who enriches our added value for the customers.
Your background
ICT or marketing and sales diploma (Uni/UAS) with advanced training (Uni/UAS) in business economics or equivalent practical experience
Several years of experience in key account management for major clients in the ICT sector
Capable of acting conceptually, sales-oriented and coordinated
Excellent communication, presentation and negotiation skills
Enthusiastic and motivated
Fluency in written and spoken French and English
We intend to fill this position without involvement of external recruiting or placement companies.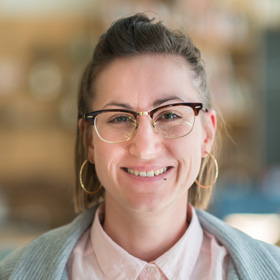 Contact
Anaïs
0800 850 000
Job number
2484
Group unit
Swisscom SA
What to expect
Fair working conditions

Generous employee benefits

Working world

Flexible working

Work and family

Fringe benefits


Fair working conditions
You benefit from the progressive employment conditions of the Swisscom Collective Employment Agreement (CEA). Salaries at Swisscom are fair and market-driven with bonuses for good performance. Our salary system is transparent.

Generous employee benefits
Through its pension fund comPlan, Swisscom offers you extensive pension plans with individual savings options. We guarantee generous continued salary payments in the event of illness or accident.

Working world
Swisscom actively promotes innovation and continuous improvement and you share in shaping these processes. We work in interdisciplinary teams. Co-working, prototyping and agile working methods are rooted in our culture.

Flexible working
Our flexible, part-time or job sharing working models let you achieve a healthy work-life balance. And because travel broadens our horizons, you can either apply for unpaid leave or purchase up to two weeks of additional holiday per year.

Work and family
Helping you optimally combine your work and family life is very important to us. Swisscom provides for 17 weeks of maternity leave and 2 weeks of paternity leave. Our childcare programme assists you with matters related to taking care of your children, while the Work & Care programme lets you take care of sick family members.

Fringe benefits
We offer you a generous monthly discount on certain Swisscom products. You also benefit from discounted tickets and travel cards on public transport. The healthy, low-cost meals that you can enjoy at our staff restaurants are an additional benefit.