What you will do
Take a dive into our state-of-the-art data lake. You define the architecture, software, methods and tools to make it a reality. With the latest open-source and cloud technologies in the space, you ensure high availability, enormous throughputs, and significant AI capabilities. For example, our Kafka cluster processes more than 2 million events per second and we still expect growth, which you will drive while minimizing costs and optimizing quality. Your overarching goal is to further our digital transformation agenda.

Your effective understanding of business needs enables you to lead multiple, complex agile streams to address those needs, while adopting DevOps and other best practices to provide effective solutions which maximize the business value.
With your guidance, our data scientists, software engineers and business analysts adopt the best AI technologies to boost automation of knowledge work and operational tasks. The whole organization profits from you evangelizing and teaching on, usage, and the opportunities and risks of data products.
  
Your background
Master's degree in Computer Science, Mathematics, Software Engineering or similar
Strong software engineering acumen and culture, a track record of driving software
product development
At least 5 years' experience in advanced analytics at scale; proven expertise in data analytics techniques in a minimum of one specific subject area; broad knowledge of data science and predictive analytics as a discipline
Proficiency in algorithms, data structures, complexity analysis; hands-on experience with advanced distributed systems, DevOps, security and privacy standards and open-source software
In-depth knowledge of artificial intelligence, machine learning, automation
Management experience and proven track record of driving agile product development
Ability to guide senior engineers, product management; ability to interact with diverse technical and non-technical groups across the entire organizational hierarchy
We intend to fill this position without involvement of external recruiting or placement companies.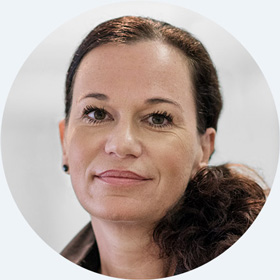 Contact
Edda
0800 850 000
Job number
1685
Group unit
Swisscom (Schweiz) SA
What to expect
Fair working conditions

Generous employee benefits

Working world

Flexible working

Work and family

Fringe benefits


Fair working conditions
You benefit from the progressive employment conditions of the Swisscom Collective Employment Agreement (CEA). Salaries at Swisscom are fair and market-driven with bonuses for good performance. Our salary system is transparent.

Generous employee benefits
Through its pension fund comPlan, Swisscom offers you extensive pension plans with individual savings options. We guarantee generous continued salary payments in the event of illness or accident.

Working world
Swisscom actively promotes innovation and continuous improvement and you share in shaping these processes. We work in interdisciplinary teams. Co-working, prototyping and agile working methods are rooted in our culture.

Flexible working
Our flexible, part-time or job sharing working models let you achieve a healthy work-life balance. And because travel broadens our horizons, you can either apply for unpaid leave or purchase up to two weeks of additional holiday per year.

Work and family
Helping you optimally combine your work and family life is very important to us. Swisscom provides for 17 weeks of maternity leave and 2 weeks of paternity leave. Our childcare programme assists you with matters related to taking care of your children, while the Work & Care programme lets you take care of sick family members.

Fringe benefits
We offer you a generous monthly discount on certain Swisscom products. You also benefit from discounted tickets and travel cards on public transport. The healthy, low-cost meals that you can enjoy at our staff restaurants are an additional benefit.