What you achieve
Working in an exciting and varied web development role, you get the opportunity to take projects from design through to deployment. Within the Swisscom Online and Cross Channel Department, you help to expand the visibility of our highly innovative online solutions for residential customers and small and middle-sized enterprises, as well as corporate business clients.

You focus on display functionalities and fine-tuning user interactions, and you produce the visual comps and effective front-end code to meet our customers' needs. We are in the process to shifting towards Mobile First Design; drawing on your experience with mobile, you advise the team on design options. You are open to customer feedback, and you interact productively with both stakeholders and users.

As a self-driven and open personality willing to take on responsibility, our startup culture provides you with the perfect opportunity to achieve excellence.
Why you succeed
Degree (ETH/Uni/UAS) and/or training in frontend development
Proven work experience as a frontend developer in UI/UX design
Portfolio of high-performant websites and apps with great UI
Proficiency in design tools, e.g. Photoshop, Sketch
Knowledge of HTML, CSS, JavaScript, TypeScript, Angular 2+, Bootstrap, Angular Material as well as content management systems (Magento, Wordpress or Adobe Experience Manager)
Hands-on experience with test-driven development, user testing, continuous improvement and analytics
Ability to illustrate design ideas using storyboards, process flows and sitemaps to effectively communicate interaction and design ideas is a plus
Very good German and English
We intend to fill this position without involvement of external recruiting or placement companies.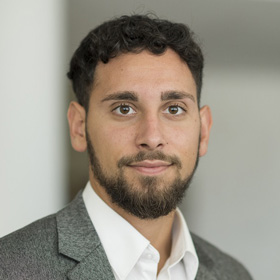 Contact
Alessandro
0800 850 000
Job number
3470
Group unit
Swisscom (Schweiz) SA
What to expect
Fair working conditions

Generous employee benefits

Working world

Flexible working

Work and family

Fringe benefits


Fair working conditions
You benefit from the progressive employment conditions of the Swisscom Collective Employment Agreement (CEA). Salaries at Swisscom are fair and market-driven with bonuses for good performance. Our salary system is transparent.

Generous employee benefits
Through its pension fund comPlan, Swisscom offers you extensive pension plans with individual savings options. We guarantee generous continued salary payments in the event of illness or accident.

Working world
Swisscom actively promotes innovation and continuous improvement and you share in shaping these processes. We work in interdisciplinary teams. Co-working, prototyping and agile working methods are rooted in our culture.

Flexible working
Our flexible, part-time or job sharing working models let you achieve a healthy work-life balance. And because travel broadens our horizons, you can either apply for unpaid leave or purchase up to two weeks of additional holiday per year.

Work and family
Helping you optimally combine your work and family life is very important to us. Swisscom provides for 18 weeks of maternity leave and 3 weeks of paternity leave. Our childcare programme assists you with matters related to taking care of your children, while the Work & Care programme lets you take care of sick family members.

Fringe benefits
We offer you a generous monthly discount on certain Swisscom products. You also benefit from discounted tickets and travel cards on public transport. The healthy, low-cost meals that you can enjoy at our staff restaurants are an additional benefit.