What you achieve
We want our customers to be able to discover and enjoy Swisscom TV easily. Its functionalities are as vital as its contents. With your technical, analytical and problem-solving skills, you make the difference. Because of you, we stay one step ahead of the competition.

You are involved in complex projects in a multi-cultural environment. Working under pressure in a lively and dynamic environment spurs you on. You like serving a million or more customers and further developing the technical environment for TV as an ICT System Engineer.
Why you succeed
Degree (university/UAS/technical College) or equivalent qualification in Computer Science or related field, or comparable experience
Broad knowledge of DevOps and Agile/Scrum methodologies and extensive experience with enterprise level Linux distribution operating systems
Strong knowledge and Experience in OpenStack Cloud environment
Know-how of Python/Bash scripting and configuration management tools such as Ansible, Puppet or Chef
Experience with software version control solutions and integration with automation tools like Jenkins
Familiarity working with a container orchestration platform such as Kubernetes, Dockers or OpenShift
Be self-motivated to work with open source technologies and become part of the open source community
Quick-thinker and independent learner, solution and results-driven
On-call support
Very good English, German beneficial plus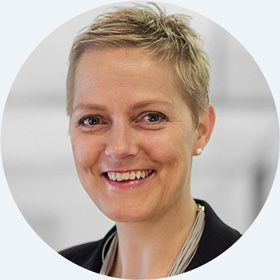 Contact
Silvia
0800 850 000
Job number
2590
Group unit
Swisscom (Schweiz) SA
What to expect
Fair working conditions

Generous employee benefits

Working world

Flexible working

Work and family

Fringe benefits


Fair working conditions
You benefit from the progressive employment conditions of the Swisscom Collective Employment Agreement (CEA). Salaries at Swisscom are fair and market-driven with bonuses for good performance. Our salary system is transparent.

Generous employee benefits
Through its pension fund comPlan, Swisscom offers you extensive pension plans with individual savings options. We guarantee generous continued salary payments in the event of illness or accident.

Working world
Swisscom actively promotes innovation and continuous improvement and you share in shaping these processes. We work in interdisciplinary teams. Co-working, prototyping and agile working methods are rooted in our culture.

Flexible working
Our flexible, part-time or job sharing working models let you achieve a healthy work-life balance. And because travel broadens our horizons, you can either apply for unpaid leave or purchase up to two weeks of additional holiday per year.

Work and family
Helping you optimally combine your work and family life is very important to us. Swisscom provides for 18 weeks of maternity leave and 3 weeks of paternity leave. Our childcare programme assists you with matters related to taking care of your children, while the Work & Care programme lets you take care of sick family members.

Fringe benefits
We offer you a generous monthly discount on certain Swisscom products. You also benefit from discounted tickets and travel cards on public transport. The healthy, low-cost meals that you can enjoy at our staff restaurants are an additional benefit.