What you achieve
We are a team of software engineers, SRE and DevOps engineers and data scientists, aspiring to push the limits in anomaly detection and predictive maintenance in telecommunications and IT. We need to you help us move forward – and support Swisscom in being the leading TELCO and IT provider in Switzerland.

There is a lot to be done to keep our anomaly detection platform cutting edge; you are hungry to tackle the challenge. Scalability, self-service, algorithm improvements and alerting relevance are the main tasks on our roadmap. We provide the ideal environment for you to apply your strong software engineering skills and develop scalable micro service back-ends. You are eager to analyze and explore data, mostly in the form of time series, and to transform your insights into highly scalable data pipelines and improved algorithmic capabilities. You build it – you run it: your code quality is always production grade, making the "Ops" in DevOps a non-issue.
Why you succeed
Bachelor's or Master's degree (ETH/Uni/UAS) in computer science or a similar field
Hands-on backend software development skills in Python, Java or Scala 
Basic knowledge of statistics and machine learning is desirable
Experience with test first development, continuous integration and delivery (xUnit, BDD, Jenkins, Ansible, Bash) are a plus
Interest in modern architectures like and components microservices, REST, Docker, Kubernetes
Enthusiastic and flexible self-starter with a desire to learn about big data applications and real-time data pipelines using Kafka and Yarn/HDFS, Druid.io, MariaDB or similar (e.g. Flink, Kafka Streams, Cassandra)
Willingness to be a DevOps engineer on-call
Very good English, German or French a plus
We intend to fill this position without involvement of external recruiting or placement companies.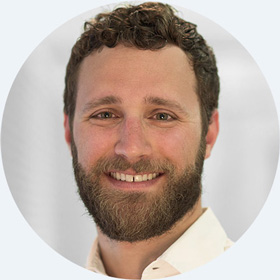 Contact
Michael
0800 850 000
Job number
3580
Group unit
Swisscom Services SA
What to expect
Fair working conditions

Generous employee benefits

Working world

Flexible working

Work and family

Fringe benefits


Fair working conditions
You benefit from the progressive employment conditions of the Swisscom Collective Employment Agreement (CEA). Salaries at Swisscom are fair and market-driven with bonuses for good performance. Our salary system is transparent.

Generous employee benefits
Through its pension fund comPlan, Swisscom offers you extensive pension plans with individual savings options. We guarantee generous continued salary payments in the event of illness or accident.

Working world
Swisscom actively promotes innovation and continuous improvement and you share in shaping these processes. We work in interdisciplinary teams. Co-working, prototyping and agile working methods are rooted in our culture.

Flexible working
Our flexible, part-time or job sharing working models let you achieve a healthy work-life balance. And because travel broadens our horizons, you can either apply for unpaid leave or purchase up to two weeks of additional holiday per year.

Work and family
Helping you optimally combine your work and family life is very important to us. Swisscom provides for 18 weeks of maternity leave and 3 weeks of paternity leave. Our childcare programme assists you with matters related to taking care of your children, while the Work & Care programme lets you take care of sick family members.

Fringe benefits
We offer you a generous monthly discount on certain Swisscom products. You also benefit from discounted tickets and travel cards on public transport. The healthy, low-cost meals that you can enjoy at our staff restaurants are an additional benefit.