What you will do
You work for the IT and network operations analytics team. To bring our service quality to a new level, you analyze a wide range of structured and unstructured data (e.g. network and IT performance data, trouble tickets and process information) Your work helps us in making fast and accurate data-driven decisions, to solve challenging problems and predict issues on our equipment. As part of a cross-functional agile team, you have full responsibility for your products. Furthermore, you prototype new data driven analytics use cases and support them up to their rollout.
Your further tasks:
Exploring, preparing and (if needed) sourcing data
Implementing data processing pipelines to collect, clean up and analyze the data
Applying statistics, modern machine learning algorithms on structured and unstructured data
Evaluating the performance of different ML algorithms and choosing the most suitable one
Troubleshooting application defects
Collaborating with business stakeholders to elaborate requirements or identify new use cases
Your background
Master's degree/PhD in Computer Science, Information Technology or equivalent qualification
Proven track record in successfully building data pipelines using Big Data technology (Hadoop, Spark, Kafka, SQL & NoSQL)
Experience in Data Discovery Tasks (like R, Pandas) and knowledge of machine learning frameworks, applied to large and diverse datasets (like SparkML, Keras)
Proficiency in analyzing time series and statistical analysis is a plus
Familiar with development in Scala, Java, Python or another OO-language
Enthusiastic and flexible with a desire to learn, take initiative, manage oneself and work independently
Very good English, German or French a plus
We intend to fill this position without involvement of external recruiting or placement companies.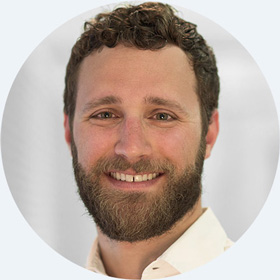 Contact
Michael
0800 850 000
Job number
435
Group unit
Swisscom (Schweiz) SA
What to expect
Fair working conditions

Generous employee benefits

Working world

Flexible working

Work and family

Fringe benefits


Fair working conditions
You benefit from the progressive employment conditions of the Swisscom Collective Employment Agreement (CEA). Salaries at Swisscom are fair and market-driven with bonuses for good performance. Our salary system is transparent.

Generous employee benefits
Through its pension fund comPlan, Swisscom offers you extensive pension plans with individual savings options. We guarantee generous continued salary payments in the event of illness or accident.

Working world
Swisscom actively promotes innovation and continuous improvement and you share in shaping these processes. We work in interdisciplinary teams. Co-working, prototyping and agile working methods are rooted in our culture.

Flexible working
Our flexible, part-time or job sharing working models let you achieve a healthy work-life balance. And because travel broadens our horizons, you can either apply for unpaid leave or purchase up to two weeks of additional holiday per year.

Work and family
Helping you optimally combine your work and family life is very important to us. Swisscom provides for 17 weeks of maternity leave and 2 weeks of paternity leave. Our childcare programme assists you with matters related to taking care of your children, while the Work & Care programme lets you take care of sick family members.

Fringe benefits
We offer you a generous monthly discount on certain Swisscom products. You also benefit from discounted tickets and travel cards on public transport. The healthy, low-cost meals that you can enjoy at our staff restaurants are an additional benefit.