What you will do
If you are an experienced network engineer who is interested in cloud infrastructure development and its automation, Swisscom offers you the ideal working environment. As a member of our small, agile team, your job is to design network architecture, implement routing and switching solutions, and automate networking services such as VMWare NSX. In general, you develop, engineer and automate network functions with classic network technologies. You maintain these traditional networking technologies. In addition, you are in charge of evaluating third-party solutions and software as well as open source software. Your focus is mainly on Cisco routing and switching, VMWare NSX, VxBlock architecture, Arista switches, IPAM, firewalls and load-balancing.
You also ...
conduct POC and QA for the network services
write automation codes and self-healing mechanisms (test automation) 
integrate different systems 
collaborate with cloud operation, engineers and architects in a DevOps model
design, build and operate next gen clouds
Your background
Bachelor's degree in Computer Science, in a related technical field or equivalent practical experience
Know-how in in network engineering (mainly Cisco)
Experience in Linux/Unix operating systems
Knowledge of vSphere engineering
Familiar with integration of network services and network equipment (router, switches)
Experience in scripting languages/Config 
Interest in setting up and automating network components
Fluency in written and spoken English and/or German
We intend to fill this position without involvement of external recruiting or placement companies.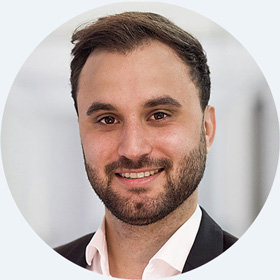 Contact
Tiago
0800 850 000
Job number
1707
Group unit
Swisscom (Schweiz) SA
What to expect
Fair working conditions

Generous employee benefits

Working world

Flexible working

Work and family

Fringe benefits


Fair working conditions
You benefit from the progressive employment conditions of the Swisscom Collective Employment Agreement (CEA). Salaries at Swisscom are fair and market-driven with bonuses for good performance. Our salary system is transparent.

Generous employee benefits
Through its pension fund comPlan, Swisscom offers you extensive pension plans with individual savings options. We guarantee generous continued salary payments in the event of illness or accident.

Working world
Swisscom actively promotes innovation and continuous improvement and you share in shaping these processes. We work in interdisciplinary teams. Co-working, prototyping and agile working methods are rooted in our culture.

Flexible working
Our flexible, part-time or job sharing working models let you achieve a healthy work-life balance. And because travel broadens our horizons, you can either apply for unpaid leave or purchase up to two weeks of additional holiday per year.

Work and family
Helping you optimally combine your work and family life is very important to us. Swisscom provides for 17 weeks of maternity leave and 2 weeks of paternity leave. Our childcare programme assists you with matters related to taking care of your children, while the Work & Care programme lets you take care of sick family members.

Fringe benefits
We offer you a generous monthly discount on certain Swisscom products. You also benefit from discounted tickets and travel cards on public transport. The healthy, low-cost meals that you can enjoy at our staff restaurants are an additional benefit.