What you will do
You will be part of the Operational Intelligence team (mainly security and ITSM consultants) which is specialized in 3 main areas : Security monitoring solutions ; Services related to EasyVista ; IS Governance services (audit, risk analysis, incident management, ITSM, IS roadmap...).
In collaboration with the Sales team, you identify main prospective clients. You design and set up proficient and sustainable strategies to keep extending the business in the French part of Switzerland. You are commercially minded and maintain good relationships with existing customers. You develop the business with persuasive arguments. You will be supported by the operational intelligence team to offer the right solution. You support the product marketing team to assess the potential of new products / service catalog. Your business attitude and commercial mindset make you feel comfortable in presenting and introducing Swisscom in both French and English. You feel at ease in dealing with C-levels executives.
Your background
Deep experience in selling Security monitoring solutions (Splunk, Nexthink), Information Security (familiar with Information security standards (NIST, ISO27001), IS governance consulting services (audit, risk analysis, incident management, IS roadmap...)  and complex software such as SIEM or other security analytics tools.
Familiar with an ITSM tool such as EasyVista (or other ITSM tools), ITIL foundation
Extended knowledge of the security providers and the related technologies (system and network)
More than 5 years in a similar role in an IT consulting company.
Wide network and strong professional relationships on the ICT market in Switzerland
Team player, reliable, determined and target-oriented. Ability to adapt to technical and business audiences
Excellent oral and written communication skills in French and English (German is a plus)
We intend to fill this position without involvement of external recruiting or placement companies.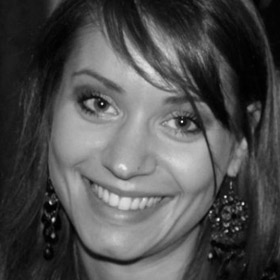 Contact
Emilie
0800 850 000
Job number
2211
Group unit
Swisscom (Schweiz) SA
What to expect
Fair working conditions

Generous employee benefits

Working world

Flexible working

Work and family

Fringe benefits


Fair working conditions
You benefit from the progressive employment conditions of the Swisscom Collective Employment Agreement (CEA). Salaries at Swisscom are fair and market-driven with bonuses for good performance. Our salary system is transparent.

Generous employee benefits
Through its pension fund comPlan, Swisscom offers you extensive pension plans with individual savings options. We guarantee generous continued salary payments in the event of illness or accident.

Working world
Swisscom actively promotes innovation and continuous improvement and you share in shaping these processes. We work in interdisciplinary teams. Co-working, prototyping and agile working methods are rooted in our culture.

Flexible working
Our flexible, part-time or job sharing working models let you achieve a healthy work-life balance. And because travel broadens our horizons, you can either apply for unpaid leave or purchase up to two weeks of additional holiday per year.

Work and family
Helping you optimally combine your work and family life is very important to us. Swisscom provides for 17 weeks of maternity leave and 2 weeks of paternity leave. Our childcare programme assists you with matters related to taking care of your children, while the Work & Care programme lets you take care of sick family members.

Fringe benefits
We offer you a generous monthly discount on certain Swisscom products. You also benefit from discounted tickets and travel cards on public transport. The healthy, low-cost meals that you can enjoy at our staff restaurants are an additional benefit.