What you achieve
Swisscom IT Services Finance Custom Solutions provides specialized IT services to banks and financial service organizations in Switzerland. In order to meet their compliance and regulatory requirements, our clients outsource various IT risk services such as verifying their data storages and access rights for sensitive data to us.
You play a vital role in delivering this service and are involved in the following tasks:
Organize meetings and phone conferences with client managers 
Clarify client requirements based on a standardized questionnaire
Write meeting minutes in English
Schedule and execute the verification services 
Analyse and categorise findings from the scanning
Provide reports to client managers
Deliver status updates
Why you succeed
Recent Bachelor's or Master's degree (Uni/UAS/ETH) or soon-to-graduate
IT know-how: ability to work with Microsoft Office tools (Word, Outlook, Excel, PowerPoint), interested in acquiring, using and working with sophisticated IT tools; good understanding of basic IT terminology 
Knowledge of banking business context is an advantage
Administrative skills: structured working style, focused on details, able to multi-task and prioritise
Ability to work in a team environment
Fluency in written and spoken English, German and French a plus
Temporary employment 6-12 months
We intend to fill this position without involvement of external recruiting or placement companies.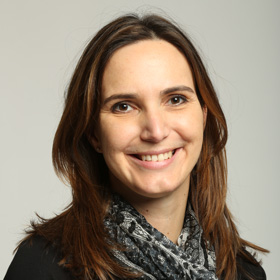 Contact
Patrizia
0800 850 000
Job number
2316
Group unit
Swisscom (Schweiz) SA
What to expect
Fair working conditions

Generous employee benefits

Working world

Flexible working

Work and family

Fringe benefits


Fair working conditions
You benefit from the progressive employment conditions of the Swisscom Collective Employment Agreement (CEA). Salaries at Swisscom are fair and market-driven with bonuses for good performance. Our salary system is transparent.

Generous employee benefits
Through its pension fund comPlan, Swisscom offers you extensive pension plans with individual savings options. We guarantee generous continued salary payments in the event of illness or accident.

Working world
Swisscom actively promotes innovation and continuous improvement and you share in shaping these processes. We work in interdisciplinary teams. Co-working, prototyping and agile working methods are rooted in our culture.

Flexible working
Our flexible, part-time or job sharing working models let you achieve a healthy work-life balance. And because travel broadens our horizons, you can either apply for unpaid leave or purchase up to two weeks of additional holiday per year.

Work and family
Helping you optimally combine your work and family life is very important to us. Swisscom provides for 17 weeks of maternity leave and 2 weeks of paternity leave. Our childcare programme assists you with matters related to taking care of your children, while the Work & Care programme lets you take care of sick family members.

Fringe benefits
We offer you a generous monthly discount on certain Swisscom products. You also benefit from discounted tickets and travel cards on public transport. The healthy, low-cost meals that you can enjoy at our staff restaurants are an additional benefit.